(main)
Meet the Doctors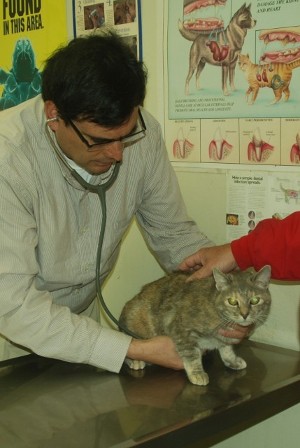 Dr. George C. Chondris has been a veterinarian for over twenty years. As a youngster, he preferred to spend the day at the Bronx Zoo rather than a day at Jones Beach.

He has practiced veterinary medicine in Orange County, New York since 1995 and is the Director of the Companion Animal Hospital of Washingtonville, New York. Here he provides routine wellness care, vaccinations, pet dental care, animal surgery, spay and neuter operations.

In addition to helping pets at Companion Animal Hospital, Dr. Chondris provides medical care to the animals at the local animal shelter of Washingtonville and Blooming Grove. He strongly believes rescuing abandoned animals not only provides a loving home for these animals but also reduces the number of euthanized animals.

Dr. Chondris also provides routine and emergency care to companion pets in Rockland County, NY as the Director of a house call service for animals in the towns of Blauvelt, Orangeburg, Nanuet, Nyack, Tappan, Pearl River and the surrounding areas.

Some of his articles promoting the health and well-being of pets through treatment and education can be found in your local newspapers.

Dr. Dimitri Anastasiou offers twenty years experience in veterinary medicine. He specializes in exotic pet care and high risk surgeries.

The physicians of Companion Animal Hospital share a commitment to promoting responsible pet ownership and providing the highest quality and compassionate care for all animals.
Testimonials
Copyright Companion Animal Hospital of Washingtonville/Blooming Grove | All Rights Reserved | 15 South Street Washingtonville, NY 10992 | 845-236-5593
Site designed and hosted by Engineered Solutions